About Global Self Drive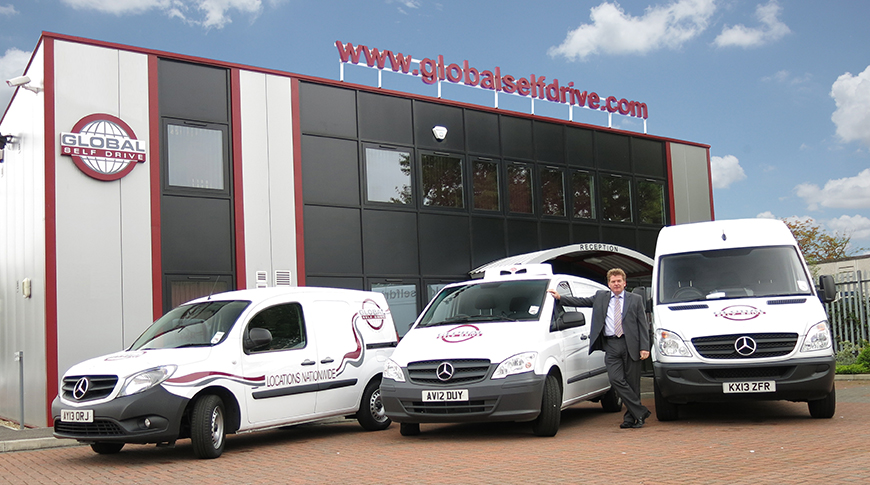 Global Self Drive – Moving you forward
All our products revolve around your needs. All our drivers, sales agents, managers, accountants... We all strive to give you the most pleasant, hassle free, relaxed car rental experience you will ever have in your life.
This is our vision...
To know that, when you step into one of our branches, we will have your vehicle ready for you; when you ask for our products, we will be able to give you a thorough explanation, where all charges are crystal clear; when you will leave our premises, sitting comfortably in one of our vehicles, you will feel pleasantly surprised that all went smoothly, your car is clean, new, it's a pleasure to drive, saves you money on fuel, and gives you all the flexibility you required; when you return your vehicle, we will welcome you back with a smile, with your invoice free of surprises or hidden charges. And we will be waiting for you again in the future, for a long term relationship...
Diverse Fleet Availability
From small city cars to large 7.5 tonne trucks and minibuses, with every sort of size in between! The only question is: what vehicle do YOU need?
Short, Long Term & Contract Hire
We specialise in vehicle rentals as short as one day, or as long as three years, to satisfy even the most demanding requirements.
Lease Purchase
Need a specific vehicle category, make or model? Contact us and we will tailor our services to your specific needs.
Insurance Options
Depending on your requirements, we can cover the vehicle with our insurance, or let you manage it through your company.
Vehicle Delivery & Collection
We deliver and collect nationwide and always do all we can to deliver or collect your vehicle as close as possible to your requested time.
Customer Testimonials
Excellent service – 1st rate – Vehicle Supplied was excellent and very good value for money. Satisfaction rating 10 out of 10
Great Service! Great Guys! I have rented from other companies in the past and had mixed experiences with them. I have shown up for a rental and they didn't have a vehicle for me. I have been overcharged. You name it! I rent vehicles all the time for my band. These guys were prompt and courteous.
This is the 3rd time I've hired from Global and I love the experience. The staff are wonderful and go above and beyond to be helpful. The 1st time we only had 2 of us in the car. The 2nd time there was four and this time 5. We might need a bus next time, lol. I've hired from 2 different companies in Cambridge before and they were a total pain to deal with. You guys make the whole experience easy and I am very grateful, thanks!
A couple of weeks ago I had to rent a 17-passenger van for the film crew that I work with. I was served by your Ipswich office to get the reservation completed at very short notice (the day before pickup). They were really helpful and friendly and ensured that the process went smoothly. I'm really happy to have found you guys as we plan on working in your area a lot over the next two years, and will definitely be renting vans again! Best wishes!
---